Carrot Clicks: Our Week in Emojis, Edges and Easier Parking Tickets
by Gabrielle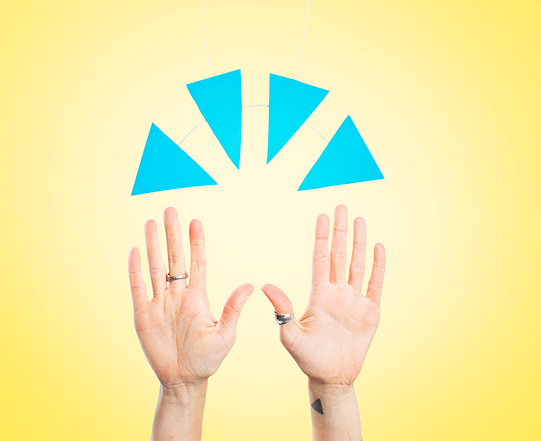 Here's what life would be like if Google was just a dude; if emojis existed IRL; if marketing was largely exFEARiential; and if you could pay for things in talent (oh wait, this one IS real).
Google will soon allow anyone to email a Google+ account address (but will protect VIPs). An NSA-proof phone was invented. And, internet predators become emojis in this new psa. (This is all almost as scary as the viral devil baby.)
Millennial car buying is down by 30%. Smartphone use is up by 115%. Which is probably why LG is making their new tech textable. Why Square has opened up it's business to 3rd party accessorizers in "Works with Square." Why Twitter is rolling out new homepage designs that add "accent colors" to profiles in an effort to better mimic the mobile design. And why Guinness is asking customers to put their phones down.
Linkedin introduced "The Volunteer Marketplace" connecting people with charity opportunities. Boston Globe launched a grant program that allows subscribers to influence which nonprofits get free ad space.
Now this is News, arguably one of the best Insta-vid brands, has teamed up with NBC. Nest partnered with Mercedes, to be integrated into their cars. And, Google bought Nest (the new 'nestle' anyone?).
Tech is becoming all about personalization: 'My Nick Jr.' is making TV interactive and customizable for the next generation of kids. Disney theme parks offer wristbands that are equipped with credit card info, room keys and Fast Passes. Sky is targeting TV ads. Smartwatch, Pebble offers custom wrist apps. And, Facebook now shows trending topics relevant to your social ecosystem in the newsfeed. (Facebook is also launching a Flipboard-esque news app.)
In city news, you can now navigate Japan from the inside of a tie. Paris has an official gift shop. A bunch of people took their pants off in NYC. Artists are hosting an illegal art show in a condemned Manhattan apartment building. And bitcoin ATMs are coming to NYC.
This week, Warby Parker recounted their year. (On September 9th, they got a foosball table.) And, National Geographic published a book of 125 years of [awesome, expensive] photos.
Netflix won its first Golden Globe. Wayne Brady is acting out consumer's new Lay's flavor suggestions. And, Brooklyn Boulders is acting as a coworking destination.
In news that will restore your faith in humanity, someone solved Scotch tape's disappearing edges, made paying parking tickets easier, took pics of kids and animals, and Duracell made our whole office cry.